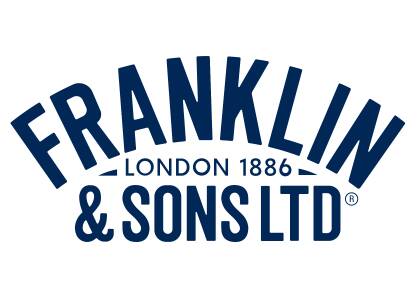 Remarkable drinks, without compromise.
Franklin & Sons drinks were first introduced in 1886, by the Franklin brothers who pioneered the introduction of sodas and non-alcoholic beverages in the UK after a visit across the Atlantic. From pioneering roots, continue to grow the brand to this day with passion, simplicity and great taste at its heart.
Creators of fine tonics and sodas, Franklin & Sons, are the Associate Partner for the Top 50 Gastropubs Awards, an accolade that celebrates gastropubs delivering a truly remarkable offering, through combining the finest flavours, crafting pioneering serves, and delivering unforgettable experiences – all values that Franklin & Sons stand by and deliver.
Franklin & Sons proudly support the UK's gastropubs that creates these exceptional experiences, celebrating the vision, talent, and craftsmanship that it takes to become one of these top 50 pioneering gastropubs.
Franklin & Sons set benchmarks for success year on year by continuing to win awards in a variety of categories including Great Taste Awards, The Spirit Business Tonic & Mixer Masters and The Bartenders Brand Awards.
Its affiliation with the Top 50 Gastropubs is linked to its own pioneering tonics, sodas, and softs, which champion ingredient and flavour fusions that create inspired serves and ultimately deliver unforgettable experiences.
To keep up with everything Franklin & Sons follow the brand on @franklinandsons or visit www.franklinandsons.co.uk where you can purchase all Franklin & Sons products.