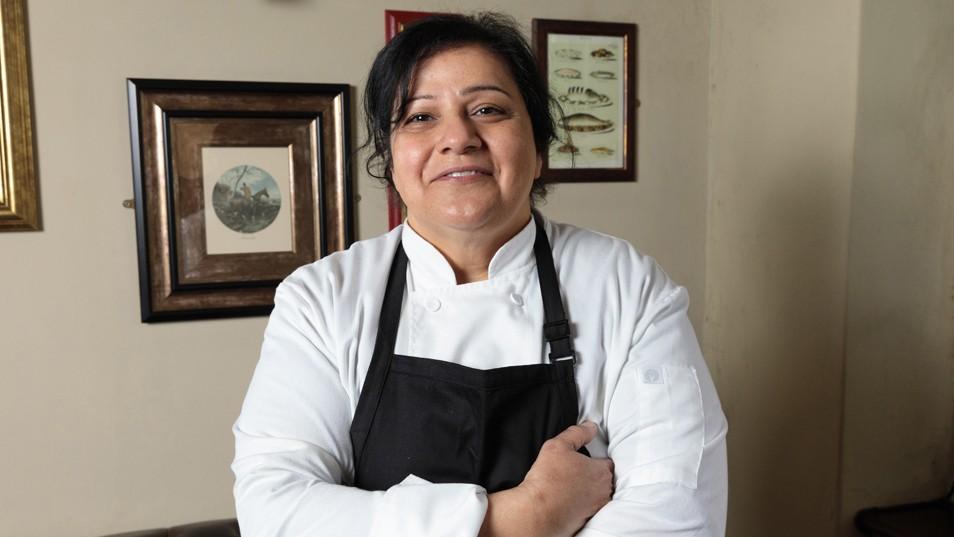 Self-taught chef owner, Stosie Madi, is no stranger to kitchens growing up with her parents hosting gatherings and parties for their many friends and family members. Influenced by her mother's attention to detail Madi always wanted to work in a kitchen from a very young age telling her mother its where she feels she should be.
Madi said 'I often find it very hard to eat anything anywhere and think that's better than my mother's and I really mean that. From a very young age, I used to watch my mother roasting bones, making stocks, clarifying stocks to make sure everything was perfect. Sauces had to be made from very clean, clear juices and so it was all there, all that magic was there and I always really felt drawn towards entertaining and cooking.
She started her career in Africa where she owned restaurants before she met her business partner Kathy and moved to the UK, specifically Lancashire, where they were looking for a venue big enough to house all the things they wanted to do. Previously having no experience in the pub industry, they found the Parkers Arms and fell in love.
She said 'when we got there, and we saw where it was, it brought some the feeling of being at home because it was in an area of such beauty where it would mean we were connected to local suppliers and producers and we thought, wouldn't it be lovely to have some food in a proper pub in the middle of nowhere, that people would just appear to and just say, God, this is really good food for a pub in the middle of nowhere.
I wanted a sound, profit making business from day one. And I wanted to do it by cooking what I loved cooking for people that I think would like it. And once I decided that I had to find where to do it, which is what I did.'
Coming to the UK unknown to anybody and without working in other people's kitchens, the chef was aware she was going to have a difficult time getting her name out, but that didn't stop her.
She said 'we basically came and started from scratch and I knew I had to work really hard to get heard.
I knew that the way to get people to know what we were doing was to shout about it. So, when we opened, we'd have some pretty desolate nights with no one in because we're in the middle of nowhere. I'd spend my time whatever I was cooking, whatever I was doing, videoing it, picturing it, talking about it on social media.'
Being featured on the Top 50 Gastropubs list has added to the venue's popularity, the chef said
'We have people who come all the way from down south to the north, visiting and eating round the gastropubs and telling us about everywhere they've got and their favourites as well
They come around to Lancashire and they'll come to us and they'll go to Steve, and they'll go to the White Swan at Fence and then they'll go on to the next region and the next region'.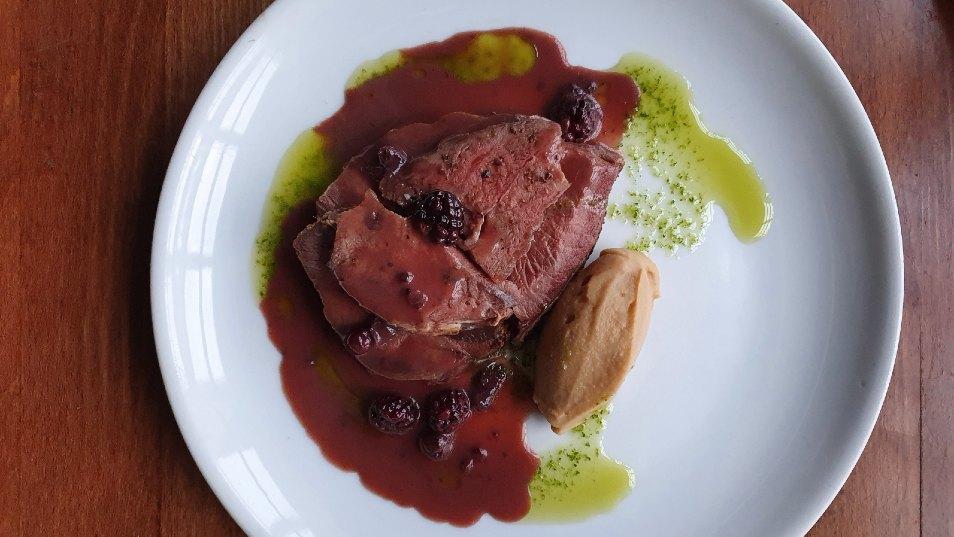 15 years later and they've not looked back. Working in the pub industry changed the business owner's whole perspective on cooking and restaurants.
She added 'pubs are so much more approachable for people and if you truly love cooking for people and hosting people and looking after people, and making a business out of it, I think a pub is a great route because it allows you that scope to do a lot of things with it because you're not pigeonholed as just a restaurant.
I love the fact that, you know, you can go to a pub, sit at a bar, have a drink, order a packet crisps and chat to the landlord or whoever's at the bar.
I also love the fact that you can go in and your jeans and t-shirt or your tiara and dress if you want, sit down and have the most fantastic three course meal. That's the beauty of a pub.'
Not only is there the appeal of excellent food in a relaxed environment, but Stosie has also been drawn in by the community and camaraderie of the industry.
Adding 'in the hospitality industry as a whole, you can be whatever you want to be as quick as you want it to be. You've just got to work very hard at it, it is one of those careers in life, where you can achieve a lot, gain a lot and make a lot provided you focus and you know what you're looking for.'
Madi's passion for quality plates was something she picked up from a very young age watching her mother in the kitchen, but her skills and flavour matching came from her years of travelling and learning about seasonal and local ingredients. The Lancashire countryside has an abundance of quality produce which Madi utilises in every dish.
Saying 'My cooking is always influenced by what is available here and now, wherever I am in the world, what is available in the markets and is what makes me want to cook.
food tastes best when it's in season and even better when grown as near to you as possible. It may not always be possible to do this. However, there's nothing nicer and I still do this, twice a week going to my local market and I talk to my market supplier and I have a look at whatever is available.
The key to Madi's success is undoubtedly rooted in her passion for quality ingredients and building reputations and relationships with local suppliers and producers allowing them to influence her daily changing menus.
Winning the title of the top gastropub in the UK has meant the world to this pub and we couldn't think of anyone more deserving of the title, congratulation Stosie, Kathy and the whole team, we can't wait to see what the future has in store for you.